Bitcoin May Replace Gold? India and China are Asian giants with populations each approaching the 1.4 billion mark. These Asian behemoths have the potential to spur the demand for any good or service that catches their eye. Cryptocurrencies being no exception.
The only problem is the love-hate relationship that the authorities in these countries have had with crypto. However, after the Supreme Court of India reversed a government-imposed ban on digital currencies in March, which was in effect for nearly two years, things have begun to look up for currencies like Bitcoin in the region.
Bitcoin fits in nicely with India's push towards the digitalization of payments. The Indian government has had considerable success towards this end. Whether it is the introduction of the Unified Payments Interface (UPI) or the transfer of state subsidies through the country's biometric Aadhar identification. The push towards digital means that cryptocurrencies will find their rightful place in the Indian payments ecosystem sooner or later.
We are already witnessing signs of this unfold in India. According to the crypto publication Decrypt, Bitcoin trading in India "exploded" in mid-May, as data from Paxful and LocalBitcoins show that peer-to-peer exchanges in India are making significant inroads. On Paxful BTC trading hit $1.48 billion levels on May 10, while on LocalBitcoins this figure soared to $1.25 million, the combined rough total being $2.7 million.
These near all-time highs are an indication that Indians are waking up to the potential of Bitcoin in turbulent economic times. This is especially true in an era where the rupee suffers from an annual inflation rate of 9.66%, a number far greater than the Indian currency's average annual inflation rate of 4.72%.
The move of Indians towards digital currencies should also be seen in the context of Gold. Indians are great hoarders of the precious metal. In 2018–19, India imported 982,711 kilos of gold, which is the highest since 2014. Indians have traditionally fostered the love of gold as it insulated them from the vagaries of an inflationary economy, it is also useful in case of an emergency and significant infrastructure exists in the form of local jewellers, who can convert it to cash, should a need arise. Further, gold has sentimental value and is associated with India's lavish weddings.
However, gold is losing its charm of late, especially after jewellers reopened after India's months-long COVID-19 lockdown. Discounts offered by gold dealers in the country have reached their highest levels in nearly two months. Rebates have crept up to $32 an ounce over official prices which include a 12.5% import duty and 3% GST. Imports fell as much as 99% in May compared with a year earlier, as demand evaporated.
The renewed love for Bitcoin in May, while Gold, a traditional sweetheart of Indian investors falls out of favour can hardly be a coincidence. The average Indian investor who is restricted by the government in purchasing foreign currencies thanks to capital controls has very few options for broadening exposure to foreign assets. Foreign share ownership is possible but involves convoluted processes that limit most laypeople. The same is true for foreign property ownership as well.
Bitcoin presents a new opportunity for the average Indian investor. It is easily available, the trading turnaround is quick and the high valuations seen at the end of 2017 are still fresh in the memory of investors and traders. While the rise in p2p trading is appreciable, for the average Indian investor, it still poses a significant roadblock. Some Indian banks are ignoring the Supreme Court order on Bitcoin and are declining to process transactions for sale and purchase of crypto assets. Moreover signing up and completing the cumbersome KYC process on p2p exchanges may not be a cup of chai that all Indian investors enjoy.
It is here where Oobit Direct and Oobit Hunter present new opportunities for Indian traders and investors. Purchasing Bitcoin with Oobit Direct is so simple that it could be described even as a solution just tailored for India. Anyone with a credit or a debit card can purchase Bitcoin within two minutes flat. As for KYC, the process is all done digitally using a smartphone, of which the Indians have as many as 502.2 million at the end of December 2019.
To increase access to the bitcoin economy for many more people in India. We want to make the crypto economy accessible for everyone, especially the underbanked. To this end, we would like to reach as many people as possible in India to help them understand the digital currency market and transact safely and with confidence.
We could say that Bitcoin is the new gold for Indian investors but it is significantly better than gold. It offers them freedom from the Rupee, a currency that has historically led to erosion of their savings, it also frees them from the clutches of sometimes unscrupulous jewellers and the most promising of all developments is that Bitcoin can aid the country in its march towards digitalization of payments and in securing overseas remittances, both of which are crucial for its growth.
Read More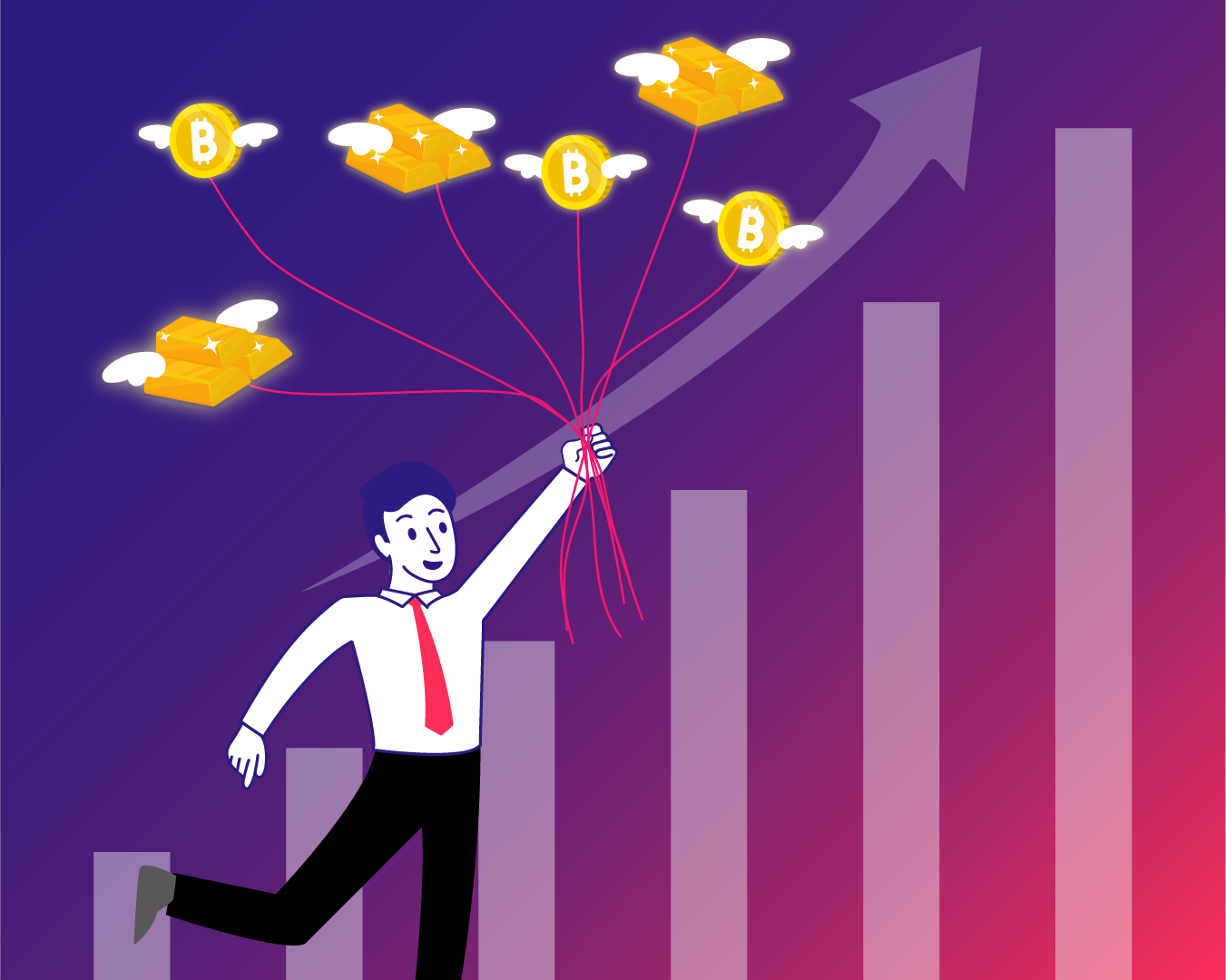 _______________________________________________________
Oobit Technologies Pte, 50 Raffles Place #37-00 Singapore Land Tower, Singapore (048623). is a company registered in Singapore (no:201716443G), that has been approved as Appointed Representative of Oobit Technologies OÜ, Harju maakond, Tallinn, Lasnamäe linnaosa, Väike-Paala tn 2, 11415, (no: 14852617 ). Which is authorized and regulated by the FIU (no: FVR001421 and FRK001304).